Price

RM89.00

Product SKU
7304 3M BOSTON RED
Brand
Allocacoc
Size (L x W x H)
10 cm x 10 cm x 10 cm
Availability
In Stock
Quantity
Description
Highlight
PowerCube Extended 3 meter UK socket (Boston Red)
5 additional UK Sockets with UK plug
230V, 13A fused, 2990W (grounded)
Unique docking system for flat surface mounting
Childproof shutters
With surge protector

FEATURES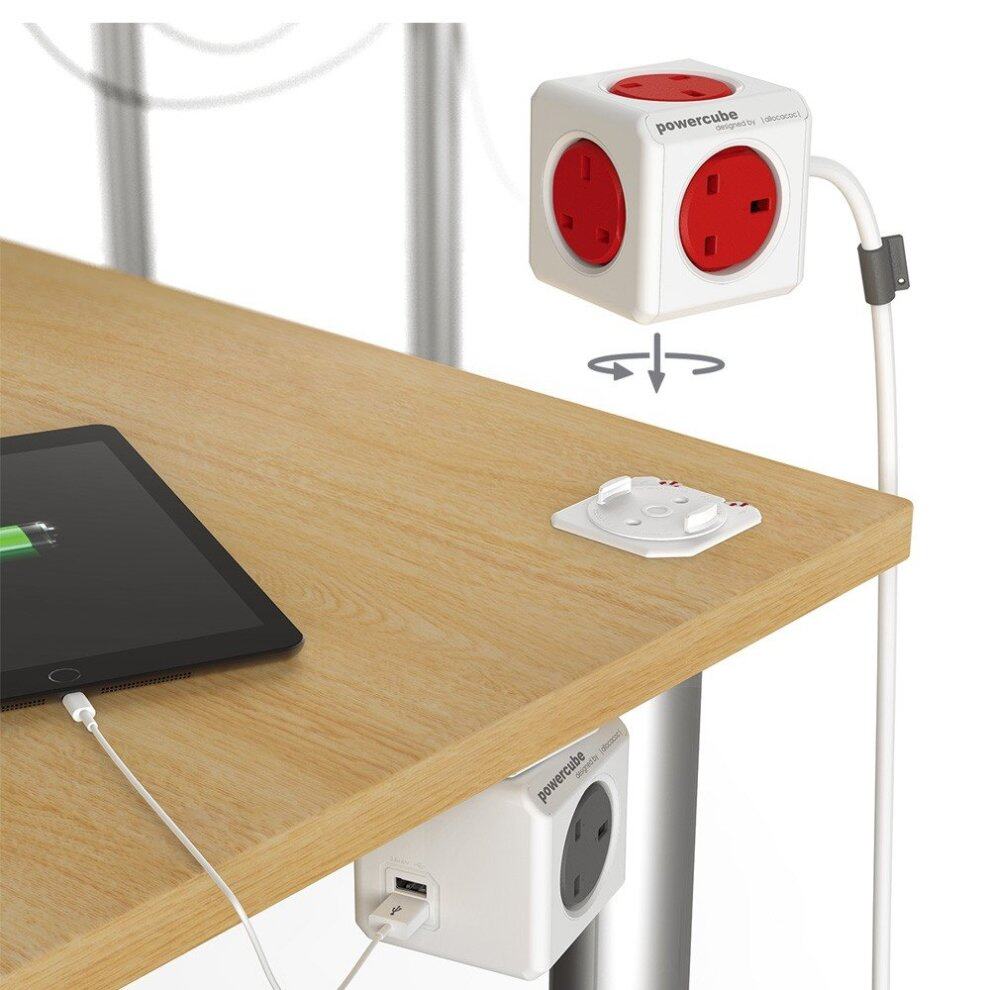 Socket multiplier
-The PowerCube |Extended 3.0M| provides five additional sockets by plugging to your wall socket. It has a standard 3 meter extension cord fitted to it.
Building blocks
-PowerCubes may be stacked together, expanding the number of sockets adapting to your needs.
No blockage
-Our uniquely designed PowerCube prevents bulky adaptors and plugs from blocking each other. This means that all sockets on the PowerCube can be used at the same time.
Safety
-PowerCube are certified by SIRIM and all contacts are grounded and child-proof.
Docking system
-PowerCube|Extendeds| come with a unique docking system that allows you to mount the PowerCube on any flat surface.
Removable tape
-The unique docking system uses strong adhesive tape that leaves no traces on the surface when removed.
Cable management
-You can organize your power cords by aligning the cable with the cable fix
SPECIFICATIONS
Often we arrive at our office, at home, in a meeting, or somewhere else and find it difficult to reach for a nearby available power outlet to charge our notebooks or smartphones. Either because we have to duck beneath our desks to reach for one, or they are blocked by bulky plugs and cannot be used anymore. Placing regular extension cords on our desks is simply aesthetically unpleasing.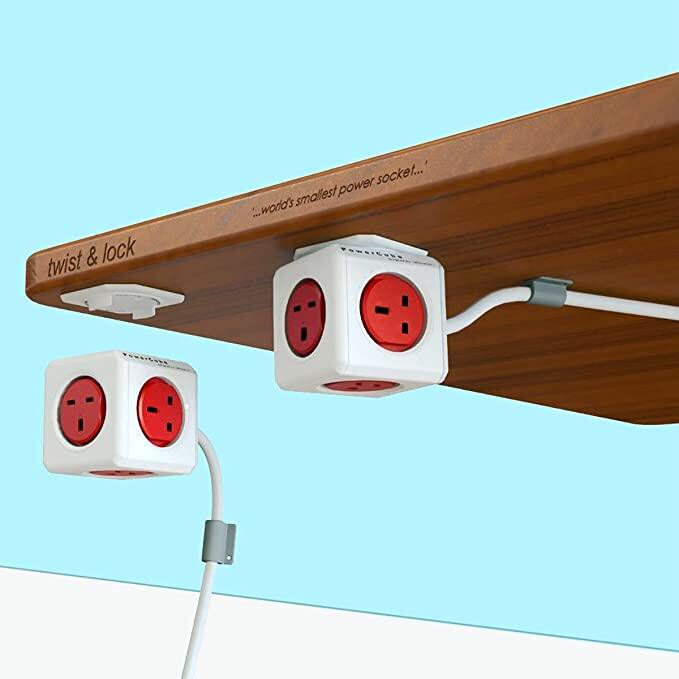 PowerCube |Extended|
▪︎ Provides five additional outlets, and can expand to even more outlets when combined with PowerCube |Original| versions
▪︎ Prevents plugs from blocking each other, due to its cubic shape
▪︎ With its unique docking system, it can be mounted on the wall, top of your desk, or underneath it, creating a tailored power sourcewithin reach
▪︎ Compact design
World's smallest extension cord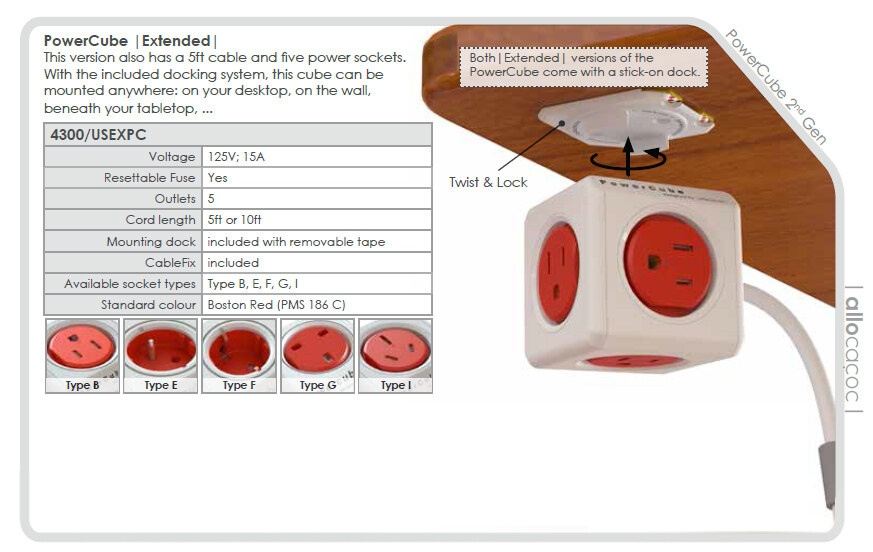 Reviews (0)
view all
back
What's in the box
1 x Allocacoc PowerCube Extended 3.0M - 7304 Boston Red